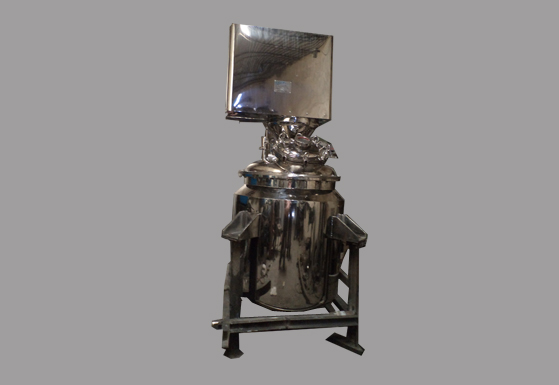 Soft Gelatine Mixer Machine
We can set up the entire Soft Gelatin capsule manufacturing department except the encapsulation machine the entire list is given as below....
Gelatin Melters / Reactor's /Cookers- Soft Gelatine Mixer Machine
Specially designed anchor blade with efficient heater transfer system has been used to design the gelatin cookers. These are available with simple Anchor and contra Rotary Agitator with foam breakers etc with efficient vacuum transfer for raw gelatin & liquids etc. Available sizes & capacity available 300, 500, 600, 750, 900, 1000 Ltrs capacity.
Jacketed heating could be with steam or Hot water with control system of temperature indicator cum controller with Hot Water generator with electric cum steam heating system & circulating pump & control panel.
Gelatin Colour Mixing GMP unit
Available at 100, 200, 300, Ltrs. capacity hydraulic lifting & mobile Trolley with electrical panel
Gelatin Delivery Pipe:
We have specially designed delivery of gelatin in molten form gelatin cooking floor to encapsulation machine floor the molten gelatin is delivered through SS 316, electro polished, heated and insulated pipe. There are two pipe even can be use for double colour capsule.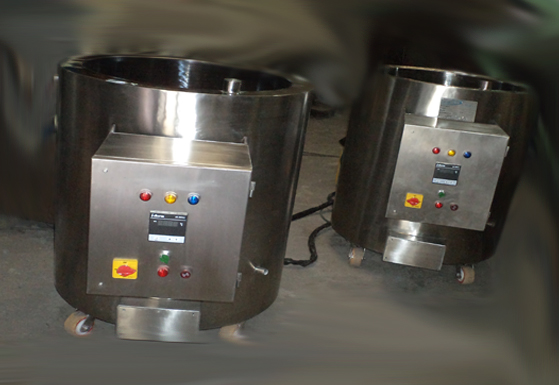 Gelatin Holding Tank/Buffer Tank-
Vessel is made out of SS 304, 316, 316L material, duly jacketed, electrically heated insulated and clad on wheels. The outlet is such that this can be connected to S.S pipe delivering molten gelatin into encapsulation machine 'J' 'box' Available Capacity : 10 to 250 Ltrs.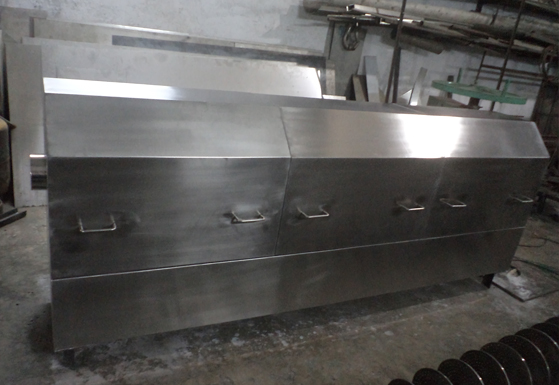 Semi Drier-
We have specially designed three basket arrangement system semi drier for soft gelatin capsule. Basket shall be made out of SS 316 sheet having perforation with four numbers baffles. The basket shall be directly driven through nylon gears and suitable gear motor. Blower shall be provided with each basket. Three numbers of oil collection trays made out of SS 316 sheet shall be provided with this unit. All contact parts are SS 316 and all non contact parts are SS 304 material.